Anti-DDoS
In addition to operating your own servers, good DDoS protection is unfortunately very important nowadays. Attacks on the Internet infrastructure continue to increase worldwide, so protection against the most common attack method DDoS (Distributed Denial of Service) is essential.
How is your server protected?
Thanks to Voxility's know-how and protection infrastructure, we can easily filter DDoS attacks with a strength of up to 1 Tbit/s+ at the current time. After a short detection period of a few seconds, the traffic is mitigated in case of an activated sensor mode and therefore almost completely freed of unwanted data packets. If, however, the permanent mode is activated for the IP address under attack, then this short detection period doesn't apply and traffic is instantly filtered.
Protects your rented services against DDoS attacks
Detection of attack patterns in a matter of seconds
Data traffic is permanently filtered if wanted
Low latency for voice and game servers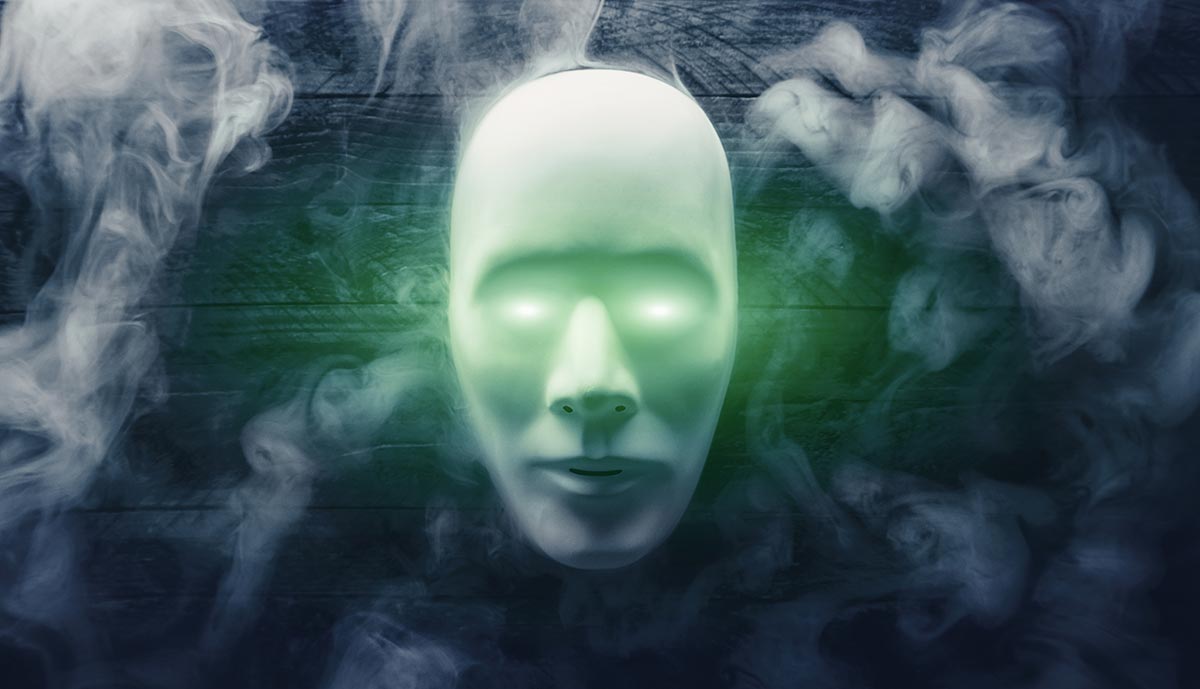 DDoS protection
Nowadays, having a DDoS filter is just common sense, as sad as that may be. In our solution, we place our bets on security by Voxility.
By filtering traffic externally, a DDoS overload is out of the question. This gives us a huge advantage in terms of availability and our network's flow rate.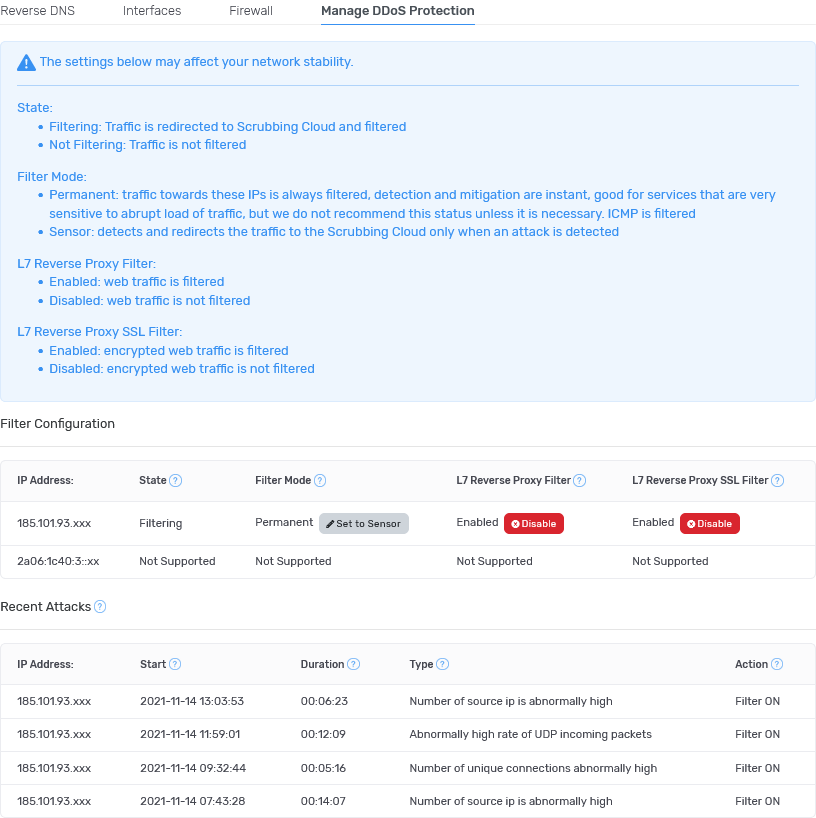 Our Anti-DDoS Manager
Here we offer you an uncomplicated way to customize the DDoS Protection to your needs free of charge. You get access to the control from the sensor mode to the permanent mode, as well as activation of the Layer7 protection.
In addition, you can view the last attacks on your server IP address at any time and thus understand why the filter (in Sensor Mode) has activated.